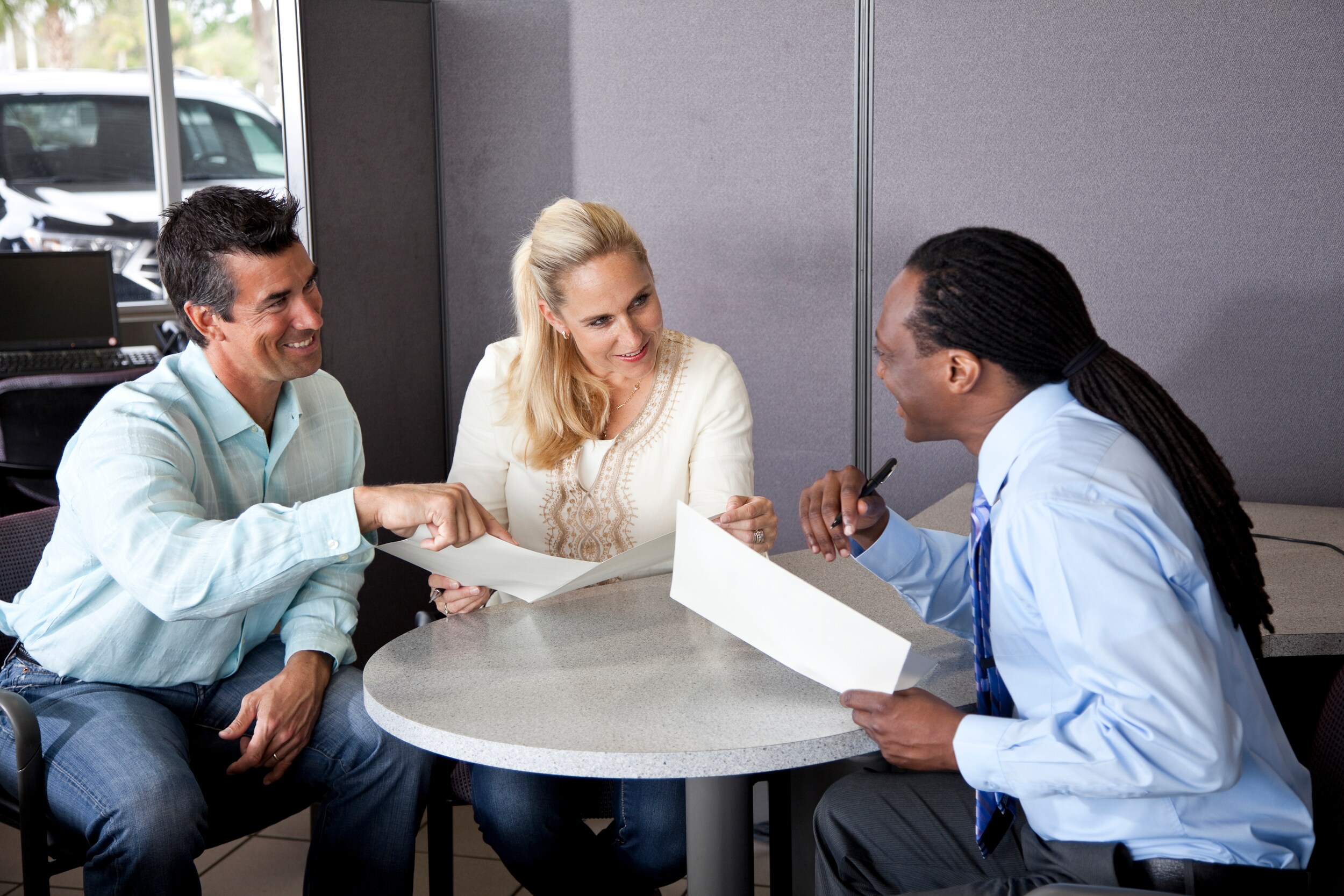 Does car financing lingo have your head spinning? Here's a brief overview of some of the most common terms if you're not sure what language the sales rep is speaking.
Annual Percentage Rate: You may hear this referred to as its acronym, "APR." This refers to the percentage of interest you'll be paying per year rather than per month.
Closing Costs: Any additional fees or costs that are added onto the sticker price for a vehicle when concluding price negotiations.
Credit Score: Your credit history is often quantified into a three-digit number that financial institutions use to determine your creditworthiness. A better credit score will help you quality for a better auto loan or lower interest rates.
Down Payment: The amount of cash you put towards a new vehicle upfront. A larger down payment will reduce the money you owe, thus reducing your monthly payments.
Interest: This is how financial institutions make money off of loans. An extra percentage will be charged to your loan as you pay it back over time, which reimburses the bank or credit union for the risk they took in investing in you.
Manufacturer's Suggested Retail Price: Shortened to MSRP; also referred to as "sticker price" or "base price." The MSRP is the recommended price for a particular vehicle, but the price you pay may be higher or lower depending on financial negotiations with the dealership.
Principal: The amount owed on an auto loan, not including interest or any other additional fees.
Rebate: Offered as an incentive for customers, a rebate is deal that allows you to redeem it after the purchase of a vehicle for a partial refund.
Term: This refers to the length of time you agreed upon to pay off a loan. You'll often hear this referred to in months rather than years. If you pay off your loan before the end of a term, you'll often be subject to penalty costs.